When it comes to deciding on the best type of commercial roof for your industry, there are so many different factors to keep in mind: from potential weather conditions and climate to ventilation systems, environmental impact, and existing structural requirements. We've put together a list of some of the most popular roofing solutions for different industries, along with the benefits of each one. What type of roof is best for your commercial building? Read on to find out!
Metal Roofs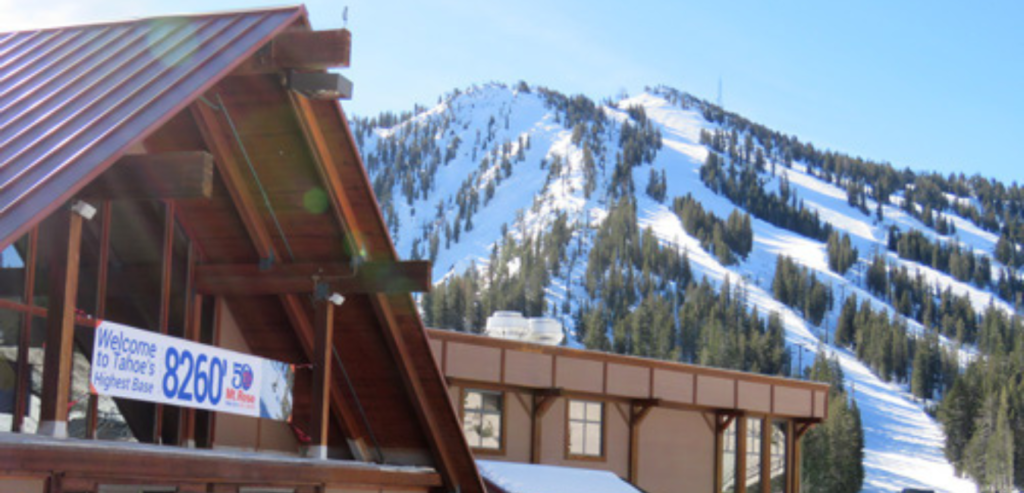 Metal roofs are a very popular commercial roofing solution, with several different types of metal roofs to consider. Whether you're choosing a metal roof made with aluminum, zinc, copper, stainless steel, or Galvalume, one of the top-selling points for this roof type is its fire resistance. Unlike highly flammable asphalt shingles, a metal roof is an excellent choice to help protect your commercial building from fires and keep it in compliance with fire codes. If your commercial building experiences extreme weather conditions (such as snow, heat, and high winds), metal roofs are both energy efficient and incredibly durable. This means your business can keep its energy costs low and rest easy, knowing your roof can withstand harsh weather. Metal roofs are also long-lasting and low maintenance, so although some of the materials may be more expensive, once installed, there won't be much that needs to be done for 50-60 years!
Industries that benefit from this type of roof:
Ski Resorts 
Government Buildings
Municipal Buildings
Manufacturers & Other Industrial Buildings
Flat Roofs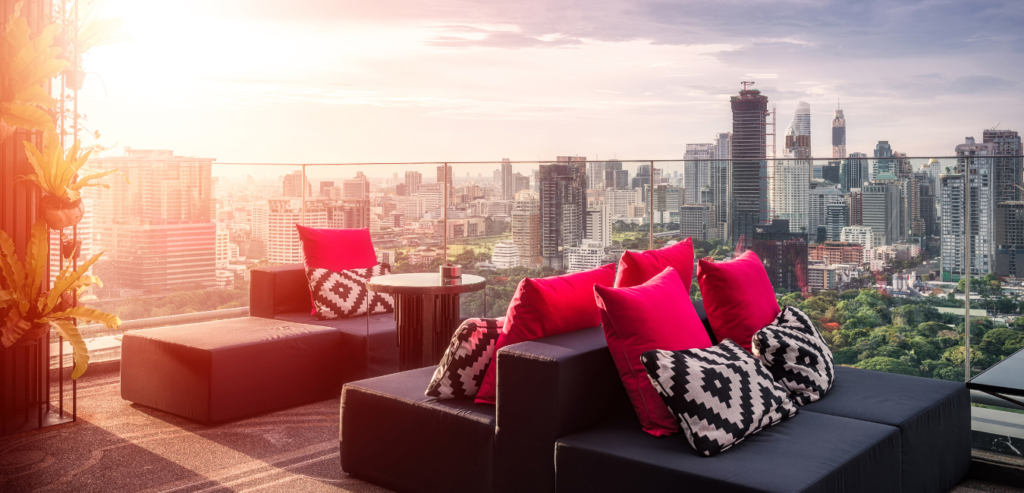 Flat Roofs
There are many reasons why a commercial building might want a flat roof: whether it's for a deck or garden (for restaurants and office buildings) or a helicopter landing pad (in the case of hospitals and other medical facilities). Some of the other benefits of a flat roof include that it's one of the more affordable types of roofs because they are easy to install, which means labor and installation costs are less expensive and less complicated. Flat roofs are also the best location for installing solar panels and HVAC units, saving your company money on energy costs. And they're also more energy efficient than a sloped roof because there's a membrane applied on top of the rigid sheets of insulation. If you're considering a flat roof, there are three types of roofing materials you can use: 
Built-Up Roofing (BUR): this is an affordable roofing system that consists of 1-2 bottom layers of insulation board, additional intermediate layers of asphalt or tar alternated with roofing felt, and a top layer of gravel. 
Rubber Membrane: this is made of a synthetic sheet material known as ethylene propylene diene monomer (EPDM). 
Modified Bitumen: this is a lightweight alternative to BUR, consisting of a single layer of adhesive roofing material installed using a torch to heat the material and melt it to the base layer. 
Industries that benefit from this type of roof:
Hospitals And Other Medical Facilities 
Restaurants (Rooftop Bar, Anyone?)
Commercial Buildings (Or Any Industry Considering Installing Solar Panels)
Thermoplastic Polyolefin Roofing (TPO)
While a mouthful to say, TPO is an incredibly versatile roofing material that can be used on low-slope or steep-slope roofs. Traditionally TPO is a single-ply white membrane roofing material made up of a single layer of synthetics (ethylene, propylene, rubber, and fiberglass) and reinforcing scrim. The white color is used to reflect sunlight and help maintain the building's interior temperature; however, TPO does come in other colors, including greens, tans, and reds. One of the benefits of this type of commercial roofing material is that it's highly resistant to fat and oils, making it an excellent choice for restaurants and other industries that emit oils from their ventilation systems. It's also incredibly durable, boasting resistance to fire, wind, UV, chemical exposure, and punctures. 
Industries that benefit from this type of roof:
Manufacturing
Welding
Restaurants
Hotels
Need a New Commercial Roof?
As a full-service commercial roofing contractor with the ability to serve many locations throughout the western United States, we're excited to help you choose the right type of roofing material and style for your commercial roof. No job is too big or too small – we can do it all! Just contact us to get started!