Your commercial roof has a problem, so you go to your computer and you type in, "commercial roofing sacramento." Once you hit search, your search engine has come up with 7,530,000 search results. You try to refine it and search "commercial roofing contractors sacramento ca," now you only have 581,000 results. Should be easy to find the best commercial roofer with that many results right? Nope! You will spend so much time calling for different quotes and sifting through commercial and residential contradictors that your small leak will slowly turn into a swimming pool.
Stop searching and choose a company who is local to the area and specializes in commercial roofing. You want your business to be served by Sacramento locals who know all there is to know about commercial roofing. Not to mention, our swift services make roofing repairs feel like a bad dream.
Local Business
As a local business, we strive to make our community better. We have done large scale commercial roofing projects like the Sacramento International Airport to community projects like Sac State Team Solar. We strive to help our community grow in every way it can. Take a look at our blog curated for some of our biggest Sacramento projects. 
In order to keep Sacramento buildings looking good and keeping up in their structure, commercial roofing maintenance is a must. Many local commercial roofing companies will do the initial installation and emergency repairs. We do that, but our main focus is also on the long-term longevity that commercial roof maintenance brings. Roof maintenance helps prevent emergency repairs, helping the overall integrity of your building and your wallet.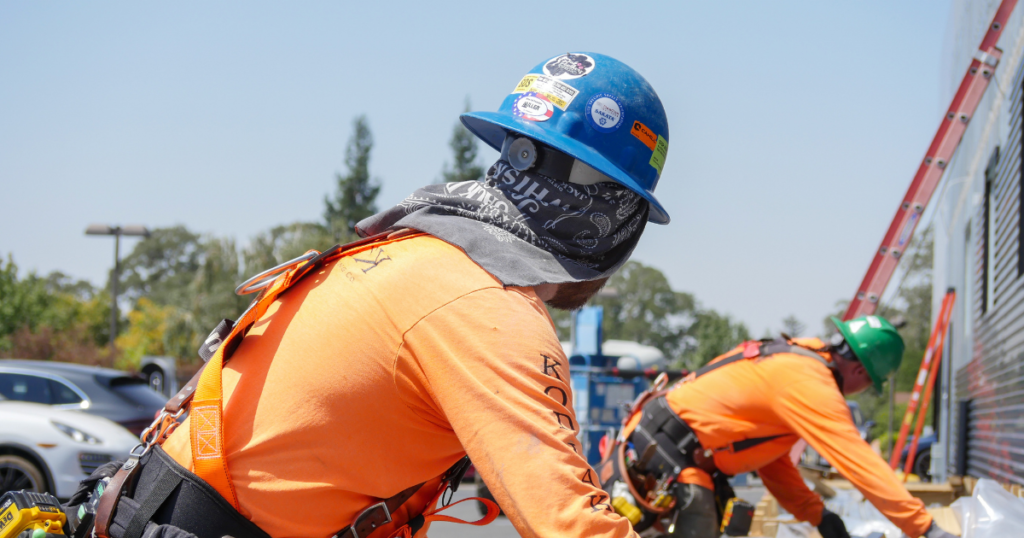 A Plethora of Fixes for a Plethora of Problems
Whether you need roof installation, maintenance, or emergency repairs we are your #1 commercial roofing contractors in Sacramento. We've seen it all and have the experience to both repair emergency fixes in a timely manner as well as extend the life of your commercial roofing.
Has your Sacramento commercial roof had a problem because of one of the following?
Building & Roof Movement
Tenant Improvements
Clogged Drains and Scuppers
Contractor Damage/Foot Traffic
Deck Deflections/Ponding
Defective Flashings and Penetrations
Design, Material, Installation defects
Failure to Maintain / Repair the Roof
HVAC ductwork
Roof Top Contaminants
Vandalism
Weather Conditions
If so, we can help! View some of our latest work and see the quality for yourself. If you are looking for other services such as new energy efficient roofing solutions or waterproofing traffic and pedestrian decks, then we can help you with that too!
Don't wait to call your Sacramento commercial roofing experts!