The Buggy
Equipped with a 10 horsepower Briggs and Stratton motor, this buggy is still capable of traveling at 38 miles per hour. Did we mention that's with a college student in seat, in addition to the buggies 300 plus pounds? The motor must remain stock in every way, to stay in accordance with the Society of Automotive Engineer's rules. Producing 8 inches of travel all the way around are Fox Evol 3 shocks. From the looks of it, they provides plenty of ground clearance! The team at hand utilizes a completely custom drivetrain which consists of a CVT, double reduction gearbox, carbon fiber driveshafts, aluminum yokes and titanium spindles. All molds are made in house at the Chico State shop, as well as the layups for all of the carbon fiber. The carbon fiber is integrated into the body panels and even the seat! This team did one outstanding job and we're grateful to be supporters of their efforts.
Chico State's Appreciation
"Dear Kodiak Roofing, The Chico State Baja SAE racing program would like to give you a sincere thank you for your support of our team through the 2018/2019 competition year. Your donation allowed us to meet and exceed goals set forward at the start of our design process." The Chico State college students within the Baja SAE racing program have worked tirelessly to build and race a top level competition buggy.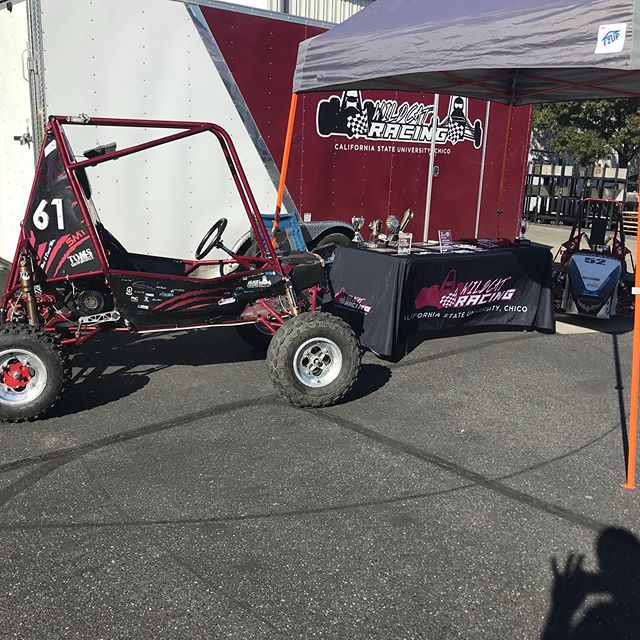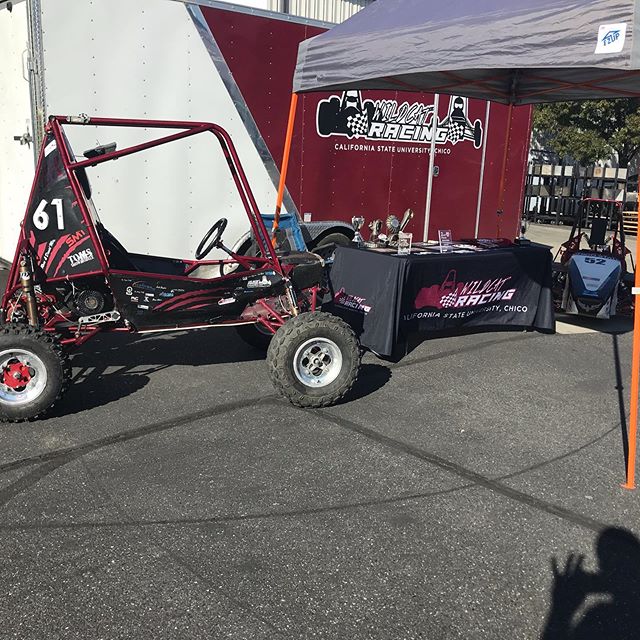 Exceeding Goals
We've loved having the opportunity to support this team of creative, competitive minds who've been able to achieve great feats. Here are some of their accomplishments: "We exceeded our goals to weigh in at 330 pounds (final weight of 324 pounds!), have a top speed of 35 mph (we recorded 38 mph on flat ground!), and most importantly place top 3 overall in dynamic events (we placed 2nd in Tennessee!). Sadly, we came up short on some of our other goals, such as attending all three competitions (we made it to two, still a first for our school) and placing overall top ten (just missed the mark with a 12th overall in Tennessee). At our international competitions consisting of about 100 teams, some of our highlights were placing 2nd in suspension/traction, 2nd in acceleration, 2nd in dynamics overall, 5th in cost, 9th in design, and a 12th overall."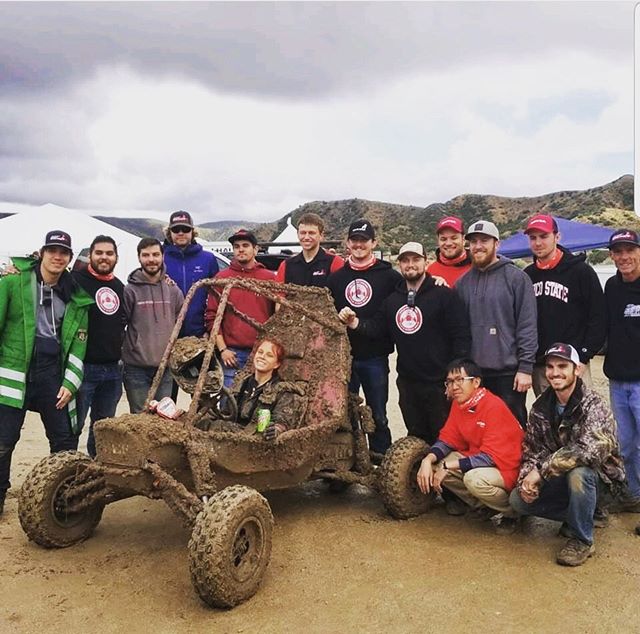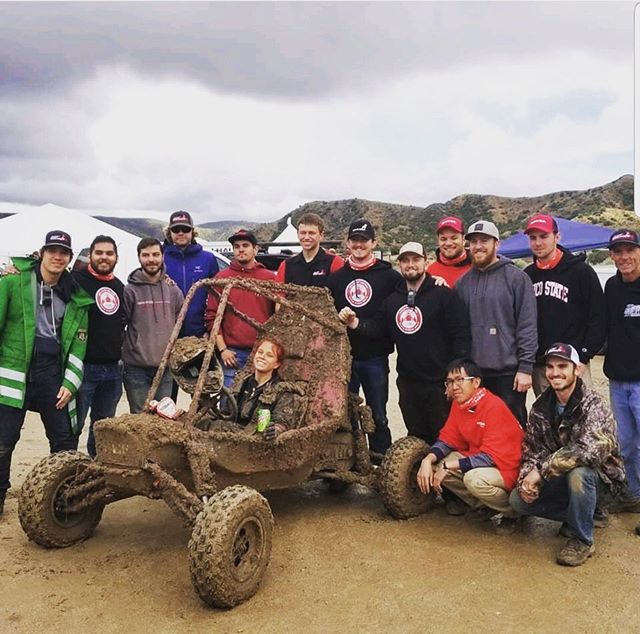 With continual support from our team at Kodiak and many other great companies, this team is consistently innovating the design of their buggy. This means the students are bringing the heat to competition with their upcoming building efforts.
Continual Innovation
"Even with the great success at our 2019 competitions, we are not slowing down, and have already begun design work on the next iteration of Chico State Baja's competition buggy. Our chassis, steering, ergonomics, and suspension teams are collaboratively creating the next chassis which promises to dominate the competition. In addition, our drivetrain team is looking for ways to lighten the system by designing closer to analyzed loading conditions, work that last year we received high praise from all competition judges, contributing to our design score success. Plus, with recent rule changes, we are now designing Chico's first 4-wheel drive buggy! A challenge that is sure to make this year memorable."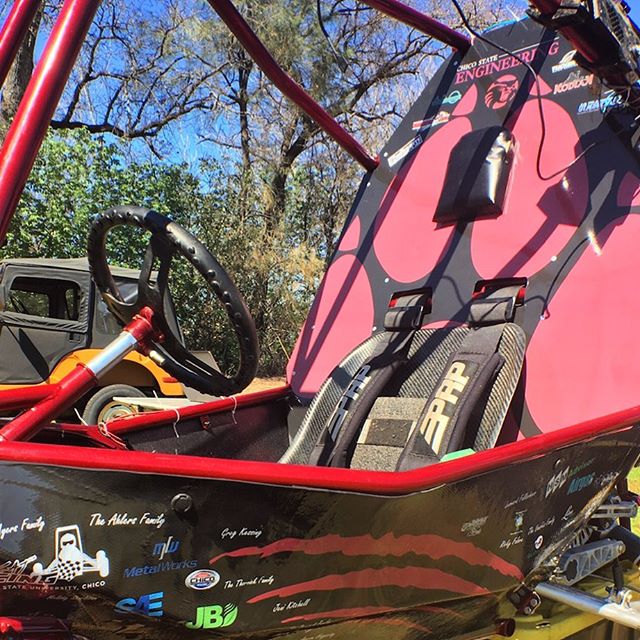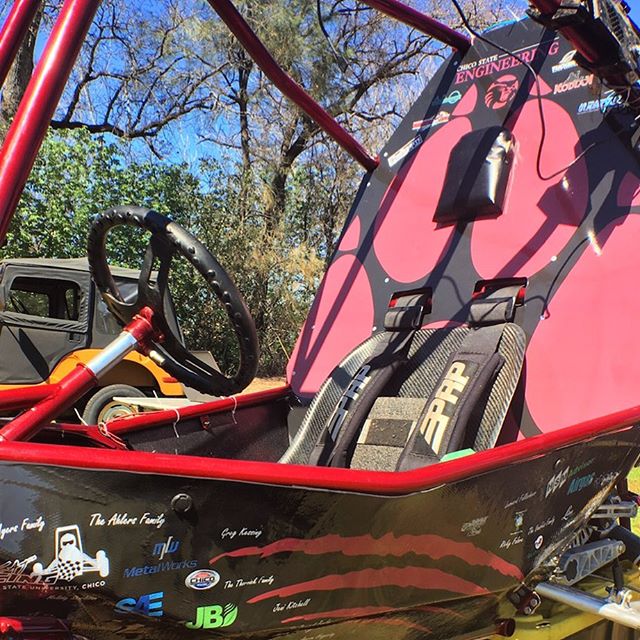 A Top Team
"The 2019 competitions displayed Chico State's ability to perform at and above the level of highly regarded, well-established engineering universities throughout the country. With the countless hours many students put into having a competitive team, it brought great pride to be told by judges both in Tennessee and California that we are now regarded as one of the top teams in the country, and showing much more prominent schools what ingenuity is all about. Without your support, none of this would be possible. We hope we can count on your support again for this upcoming season. Thank you for allowing us to represent Chico State.
Gratefully,
Chico State Baja SAE Club"