Roofs are something that can easily be forgotten about. That is until something goes wrong. When was the last time you asked yourself, is your roof ready for winter? Most people won't even think about roof maintenance until the winter storms hit and water starts to seep through into the building. All of this is avoidable with the proper team of experts. Get ahead of the winter storms with a commercial roof assessment from Kodiak Roofing.
Roof Assessments
When you need a professional opinion on how to best maintain or repair your commercial building's roof, we are your go-to company in the Reno and Sacramento areas. When assessing your roof, we do a full walkthrough to make sure there's nothing missed. We begin by checking the roof for structural integrity and damage that may be present. While walking the roof, we will measure the area to allow for accurate quote estimations if new roofing is needed.
After the walk through, we will core the roof to determine if the roof has one single layer or if another roof has been placed on top. The thickness will also help us determine the length of roof fasteners that will be needed. Finally, we will seal it back up and make it weathertight.
Our walkthroughs allow us to make the best assessments of the integrity of your roof and determine the future steps of maintaining it. If your roof is in good health we will guide you to our roof maintenance program or if there are issues we will provide the various options to fix them.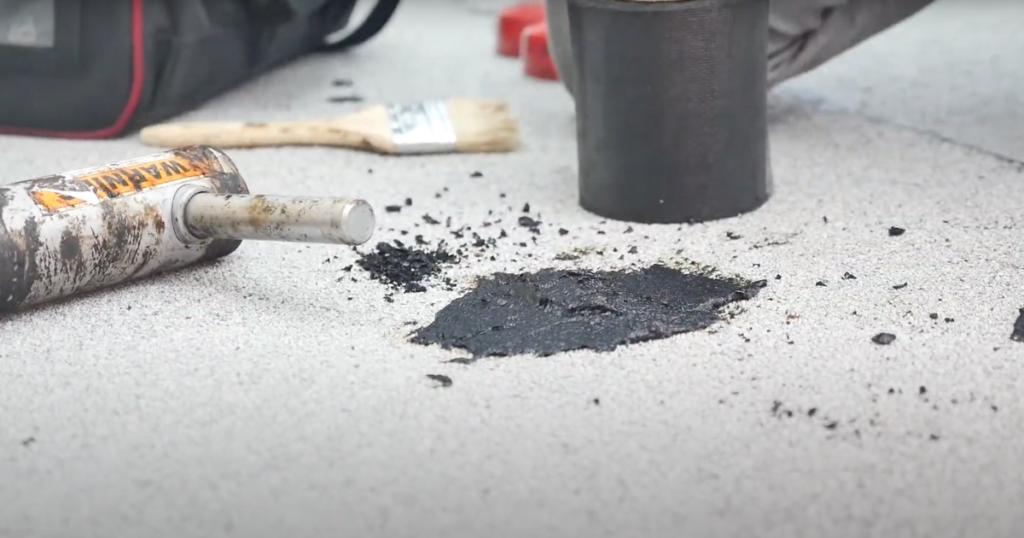 Proper and regular roof maintenance can be what saves you money in the long run. Our maintenance program ensures the integrity of the roof, making it less likely that a client will need emergency service. This program includes the following steps:
Complete roof assessment
Identify problems in their early stages
Addresses sources of where and why leaks may occur
Access and clean all drains from debris
Inspect all flashings
Inspect seams and expansion joints
Reseal any caulking joints that are missing or cracked
Re-secure loose sheet metal roof flashings
Any findings during the assessment will be compiled into a Field Report for our client with images. Our client can then use the report for further review and to have assessment documentation.
Proper maintenance is essential to keeping the integrity of your roof enact. It can allow for an early drain blockage to be found before it turns into a disastrous blockage leading to leaking.The roof maintenance program allows you to stay ahead of leaks and gives you a peace of mind.
If irregular maintenance or a big storm causes damage, we are on call 24/7. We understand the sense of urgency created by a leaking roof, and we respond quickly so that our clients can have peace of mind. Our thoroughness in diagnosing and fixing roof problems eliminates call-backs. Our team of experts quickly dispatch to assess the damages and make the repairs that are needed.
Kodiak Roofing & Waterproofing Co. offers the best in commercial roofing and waterproofing repairs. We are an award-winning, certified installer for many large roofing manufacturers. This enables our team to make roof repairs and improvements while maintaining your existing manufacturer's warranty.
Is Your Roof Ready? Get Ready with Kodiak!
We pride ourselves on frequent, timely and clear communication with our clients as well as very competitive repair rates. If you are wanting to get ahead of the winter storms and have your roof assessed, give us a call.