Since we started Kodiak Roofing & Waterproofing Co. in 1992, we've built our business by providing our clients with exceptional commercial roofing and waterproofing repairs. Our company is synonymous with superior service, timely and transparent communications, and competitive rates. Over the years we've grown to serve many locations throughout the Western United States, such as the Bay Area, Sacramento, and Reno. With one of our offices located in Roseville, CA, we're particularly proud to serve the communities around us, including Folsom, CA. From libraries and community colleges to car dealerships, our team can take on commercial roofing projects of all sizes! We're excited to share some of our commercial roofing projects in Folsom, CA, with you!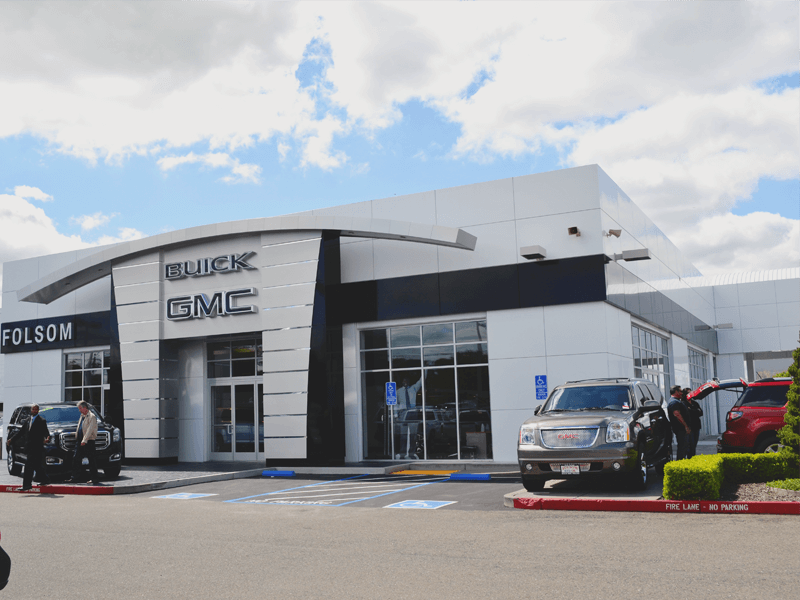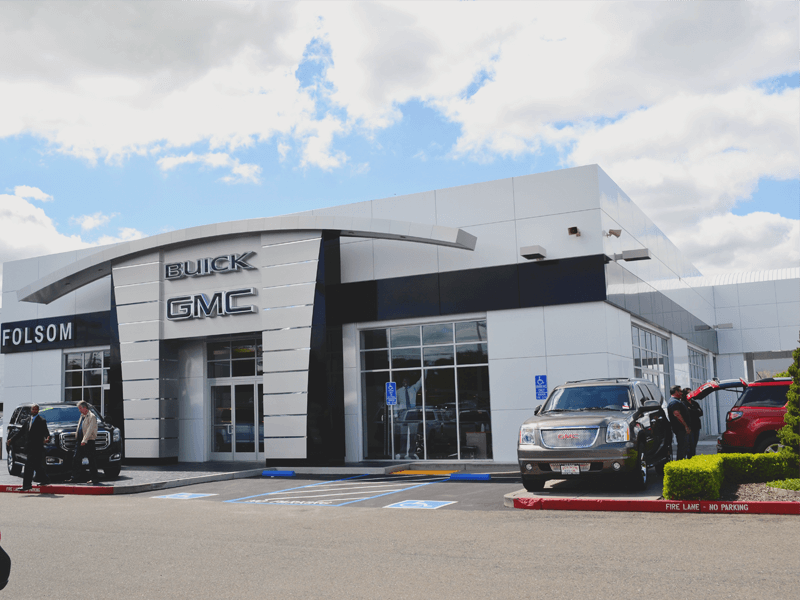 Located in the Folsom Automall, Folsom Buick GMC serves the greater Sacramento area through its extensive selection of new and used vehicles. We worked on their 6,300 sq. ft. roof, using Alpolic ACM – a lightweight metal composite that provides superior flatness, durability, and easy maintenance. We also installed a rainscreen system, which provides a shield against rain, snow, and ice, preventing potentially harmful moisture from bleeding through the exterior walls of the building.
Learn more about Folsom Buick's new roof!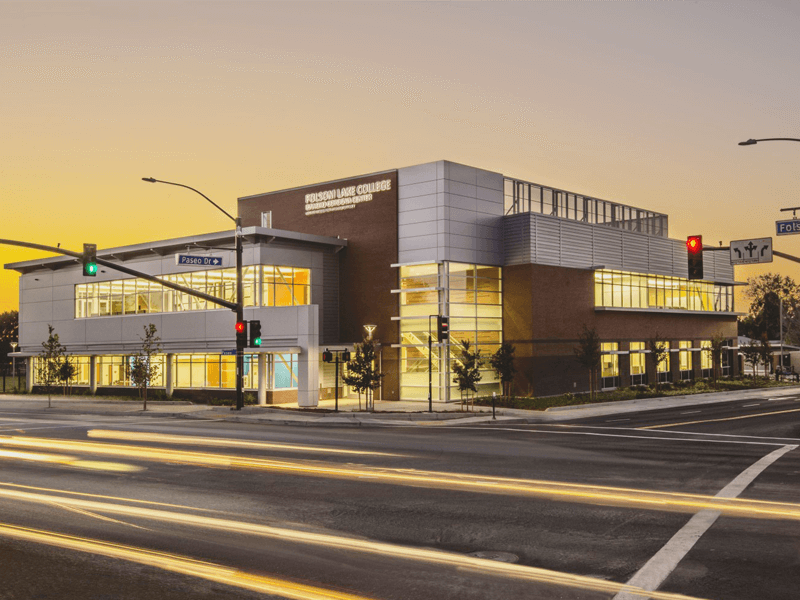 Located in Rancho Cordova, this Folsom Lake College is part of the Los Rios Community College District, serving its community of nearly 7,000 students with 1,000+ different course offerings. There is the main college campus and two outreach centers and various off-site locations nearby. For their roof, we used Centria CS160 panels, which use stand-off clips that provide a ventilation cavity and drain plan and allow for thermal and seismic movements. We also used Reynobond Aluminum Composite Material (ACM) panels, consisting of an extruded core that's fusion-bonded between two sheets of coil-coated aluminum. The result is a highly rigid yet flexible material that's corrosion-resistant.
Learn more about Folsom Lake College's new roof!
Folsom Public Library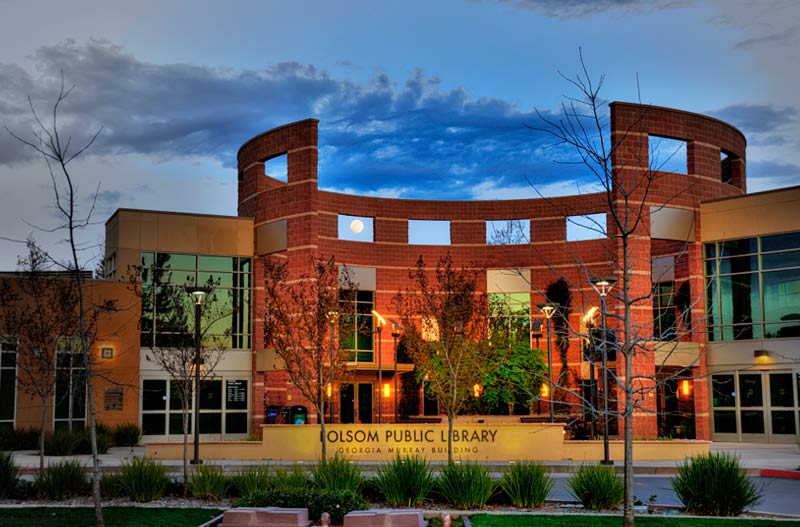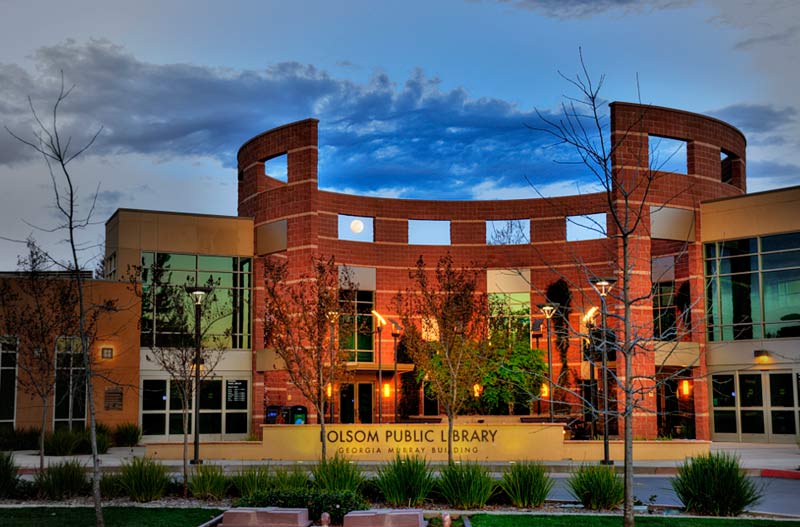 Since 1993, the Folsom Public Library has served the city of Folsom through its collection of 700,000+ items, as well as programs for recreation, personal, educational, and professional growth. This library facility also offers many free programs to the community, including children's storytimes, summer reading programs, and drop-in homework help. For their 23,000 sq. ft. roof, we used an 80 mil fully adhered fleece back PCV-Sarnafil, an energy-smart roof membrane that provides excellent stability and is highly reflective. The heat-weldable seams and lacquer coating also reduce dirt pick-up. We also used a 22 GA prefinished mechanical screen, which is ideal for lower-sloping, longer-spanning roofs.
Learn more about the Folsom Public Library's new roof!
Need a Commercial Roofing Company?
If you're in need help with an emergency roof repair, roof maintenance, or a completely new roof, our team is here to help! Whether you're located in Folsom, CA, or somewhere else in the Western U.S., we'll work with you to find the best roofing solution for your building.